The only podcast that dares to jump.
SUBSCRIBE TO THE SHOW

RSS feed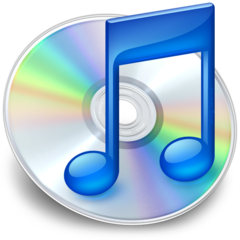 Subscribe on Apple Podcasts
You also have the option of viewing this listing of Earful Eps as a meditative gallery.
Earful of Jumper: Episode 1 (0:00:00 - 0:05:00)
---
Jump into a new season of Earful with the first five minutes of our new movie, "Jumper" (2008)! Let us tell you about our day so far: we analyze Mr. Jumper's surfboard and cooler (jumper toting logistics), international time zones, cool movie studio logos, Jumper bedtimes and wakeup timeas, young Jumper (has a different face), all the ways that Young Jumper's snowglobe is bad, sister cities, and the Nokia N93. Featuring new segments, "Jump of the Ep," "One More Jump", and "Jumper in the Air".
Drink of the Ep — Huron River
Audio size is 112381952 bytes. Recorded on 2023-05-27 at 5:00 PM
---
Earful of Jumper: Episode 2 (0:05:00 - 0:10:00)
---
In episode 2 of Earful, get ready for less bumps, more jumps, as we answer all the big questions, such as: "Did I just teleport?" As long Mr Jumper hones his craft, we analyze David Rice's dad's police call, mopping logistics, a bunch of really cool posters, and the 2007 menu of Texas Chicken & Grill. We crack the case of the photograph of David Jumper-Rice and his mom. Featuring new segments, "Extra Screw Time," "Jump Into Spoilers", and "Pageful of Jumper".
Drink of the Ep — Coffee machine (???) coffee
Audio size is 113264640 bytes. Recorded on 2023-06-24 at 5:00 PM
---
Earful of Jumper: Episode 3 (0:10:00 - 0:15:00)
---
In a "nightmare of an episode", we're recording unusually early, to catastrophic consequences! As the cock crows, we toil in the studio, bringing you sparkling analysis about the Jumper saga, in particular the third five minutes. In this episode, David Jumper asks to use the bathroom, acquires used tools, and eventually puts together a sick jumper pad. But wait... here comes the mysterious Roland! Also updates on the Cubecast project, crucial information about the Empire State Building observation decks, and plenty of content from The Good Book (aka "Jumper", by Steven Gould).
Drink of the Ep — Tropicana Orange Juice
Audio size is 114649088 bytes. Recorded on 2023-07-05 at 10:00 AM
---
Earful of Jumper: Episode 4 (0:15:00 - 0:20:00)
---
The earful gang is back from their own globetrotting, bringing you a new episode of Jumper: in the fourth five, we bring you our award-winning investigative journalism, re-opening the Gregg Baker cold case, and blowing the lid off of alleged used tool stores in NYC. In our analysis, we're having flashbacks to Our Day So Far: we return to the Sphinx, hang ten in Fiji, dangle from large clocks, and namecheck Tanqueray at the Irish Embassy. Discussion on "what are scenes", more time zone talk, and thoughts on probable Paladin financing. Re-introducing popular segment "We Read te Tweets", and featuring new segments "The Extra News Section" and "Jump List".
Drink of the Ep — Tanqueray and Tonic
Audio size is 113240064 bytes. Recorded on 2023-08-12 at 5:00 PM
---
Earful of Jumper: Episode 5 (0:20:00 - 0:25:00)
---
The earful gang is back, caffeinated, ready with an episode that will hit your brain like 1000 volts of electricity! In this ep, David Jumper-Rice has forgotten how to use doors, Toby is anticipating his birthday, and Roland is embracing his hatred for jumpers. Join us as we overcome some VLC woes, and break upon the riddle of the cryptic "burrito" wrapper. Also featuring popular segment, "Continued updates".
Drink of the Ep — Belvedere Vodka
Audio size is 113055744 bytes. Recorded on 2023-09-02 at 5:00 PM
---
Earful of Jumper: Episode 6 (0:25:00 - 0:30:00)
---
The earful gang is back, in what many are calling "the perfect fall ep!" In these five minutes, we skip the boring parts, as David Rice-Jumper hugs Millie's mom after a momentous knock-and-announce, Millie is living it up on Morton Street, and Mark Kobold (aka Mark Goblin) announces the resurrection of the Rice Cake. If we move fast, we can make it to Rome before this episode is up! (We do not make it to Rome). Also featuring popular segments "Don't Press Play", "Cast Notes", "Elephant in the Room", "Evolution of a Scene", and "We Weed the Tweets".
Drink of the Ep — Budweiser American-Style Lager
Audio size is 114941952 bytes. Recorded on 2023-10-14 at 12:00 PM
---